We are slowly leaving winter behind but let enjoy those last frosty days with a winter themed book and its author. I'm bringing you an interview with Kristen Kooistra, author of "Heart of Winterland." We talk about her book, writing and inspiration.
Bio: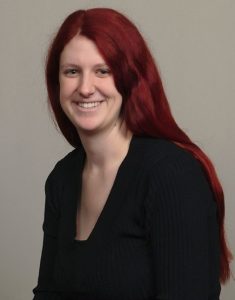 Kristen Kooistra fell in love with reading at a young age and never resurfaced. She loved solving mysteries, riding across the prairie, and sailing on the open sea. But her favorite books were those that held the fantastical. So when the time came for her to seriously approach publishing a book, it had to be fantasy! Living in Michigan (her own winterland) with her husband, three kids, and two cats, she has lots of free time . . . Okay, so more like she squeezes in writing time late at night when only the cats are awake to pester her. "Heart of the Winterland" is Kristen's first novel, and though it started as a whim, it grew into so much more and has inspired a sequel(in progress), "Heart of the Sorceress".
Tucked into a quiet countryside, Kristen spends most of her time being Mommy. She loves spending time with her family and hopes that her writing will entertain and inspire them as well.Besides writing, Kristen enjoys reading(of course!), chatting with her writer's group, sewing, swimming, gardening, and cooking(please no baking!). She's also developed a fondness for water gun fights with her three year old. Actually, she's found that most everything become a lot more fun with little kids.
What is your all-time favorite book?
A: An easy question! Watership Down. Hands down, my favorite book. It's sitting on my computer right now—the only book in the room that's not a library book or HotW. I love Watership Down and I never would have read it if I hadn't felt like I was backed in a corner. (An adult kept telling me to read it, and then gave me their copy when I kept hedging. Little kid me felt like there was no way to get out of it then.)
Who knew a book "about rabbits" could be so interesting. I've read it tons of times and it never gets old. And the fact it's a classic makes me feel like I've passed some sort of test.
What would you say is the biggest writing hurdle that you need to overcome?
A: Wrestling with being okay with imperfection. Plotting means a plan, a perfect plan, a map to follow. I can't stand messing up a plot. My solution has been to pants my way through my stories, and that has helped me be okay with what I write down the first time, but I have to remind myself it's okay to not get it right the first time(or the 10th time).
Tell us a little about your book, Heart of the Winterland.
A: Heart of the Winterland is a journey told primarily from the point of view of Princess Calisandra. Cali and her guardian, Voice, have been suppressed by a spell for nearly 200 years. Their land is constantly covered in snow, devoid of all other humans, and Cali's not really bothered by any of it. Nothing rattles her, nothing makes her curious, it never even enters her head to question her life or to leave—until her 200th birthday.
For some reason, she wakes up on that day feeling different. She questions things, and a sequence of events lead to her and Voice deciding to set out on a journey to really nowhere but "not here".
HotW is about people. It's about the journey they're all on. It's a mystery to be unraveled, a puzzle to be solved. It's about love and loss. Wishing for things, but finding that what you wished for isn't really what you wanted. It's about forgiveness, and sorrow, why anger, fear, and pain make people react in strange ways. It's about one young woman's discovery of the world outside what she's always known.
What inspired you to write it?
A: Before my oldest was born, I got into online gaming. After a bit of this and that, I settled on an MMORPG where I started a guild and met a lot of people. I was intrigued by the idea of taking the people I met and putting them in a fantasy story, or rather, creating characters from those people.
By the end, some characters barely represented their doppelgangers and I'd got hooked on the story aspect as well. I feel that by using real people as an inspiration, that my characters have a lot of depth to them.
And as a fun bonus, even though I no longer game, I get to have something special when I read the story because I can be like oh, there's so and so! And it reminds of me of the good things during my gaming stage.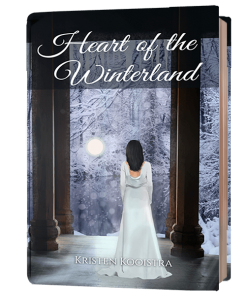 Do you think that the cover plays an important part in the buying process?
Yes, yes, and YES! There are so many books out there that regardless of the "don't judge by the cover" expression it's one of the easiest ways(if not the easiest) to narrow down your choices. I look at the cover first, if that grabs my attention, then I check the genre, then read the blurb, etc. Unless something has come strongly recommended, I want even give a novel the time of day if the cover doesn't grab me.
Not everyone has the same eye appeal standards though. I know with talking to other writers that there are those who hate people on covers. I love people on covers! There are covers without people that I find interesting as well, but I see a person on a cover and think "I want to hear their story". Assuming they look like a person with a good story to tell.
Thank you very much for all your answers!
You can follow Kristen on Twitter
her author's blog
and you can buy Heart of the Winterland on Amazon