It was one year ago yesterday that I boarded my plane to the UK, a country of Shakespeare, Churchill, The Beatles, Sean Connery, Harry Potter, David Beckham's right foot, David Beckham's left foot come to that…
I had it all figured out. My flight was at 8.00 in the morning, leaving me plenty of time to fight my way through the swamps of the underground system, drop my two heavy suitcases at my landlady's, then happily commute my way to the uni where we were going to have a year opening tea-party (yes, darlings, it's not a meeting, it's an effing tea party, because THIS IS ENGLAND!) and then I'd happily commute back home and be drunk on the happy reunion with my beloved Albion. As if…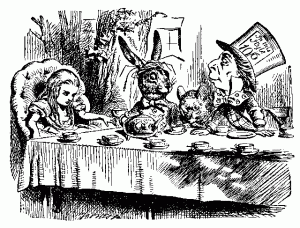 The plane was five (maybe even six) hours late and as the first step on a big adventure, it was a quite discouraging experience. I considered the delay a bad omen and seriously considered breaking out from the airport, running home and never looking in the direction of the United Kingdom again… but I persisted. Mostly because I had already cashed out half of the tuition fee and the plane ticket… also because I really wanted to go. Thanks to the joys of social media, I found out that one of my ex-university classmates was also at the airport so I went out to have a coffee with him (Cross my heart and hope to die, if I ever buy coffee in an airport, daylight robbery at best) It was very nice to see a familiar face though and it was good to catch up. Also, it helped to pass the time.
I usually use cheap flights but this time I booked with British Airways because a) I just didn't feel like taking the coach from Luton or Stanstead with all the baggage and b) because I thought going with a big airline guarantees safety, happiness and carefree travel. Yeah, sure. Worst thing was that when we finally boarded at 14.00ish they told us that well they only have breakfast packages because of the delay so I was not only desperate but hungry… and believe me that's not a good combination. 🙁
After a long and jaded flight, I scrambled off the plane at Heathrow. My arrival was not my intended victory march, nobody waited for so I caplattam lonely in the ring of kissing couples and happily reunited families. It was nothing like Love Actually. I had to replan my itinerary I didn't have time to go to Morden, I had to go straight to Roehampton. I was a TFL rookie back then and didn't know that I could easily take one metro line to Hammersmith and then bus 72 to drop me off right at the gate of the uni. Nope. Fanni does it the hard way. I took the Piccadily line, changed to the District line (which is the slowest line in the whole network…) managed to get off at the wrong stop so I climbed back on and then changed again to get to Richmond, finally I took the bus. Somewhat slyly I wore a miniskirt that day, hoping that it will enhance people's (men's) willigness to help. It worked quite alright. There was one very enthusiastic guy who took my 6 kg heavy hand luggage and ran down with it on the stairs while leaving me to drag down my 25 kg other suitcase. It's the intention that counts.
Ever since I had returned from London in 2013 I wanted to go back. I cried when I saw its landmarks in TV shows. It was quite pathetic. Have you ever broken up with someone while still in love with them? Leaving London after the Erasmus semester felt exactly like that. It left a splinter in me, something that itched and couldn't be removed. Yet, I resisted. I found a decent job at a multinational company, I had a decent salary and a decent grey cubicle where I spent my uniform days. To my doom, the office was next to a campus (Natural Sciences + IT, not my cup of Earl Grey but still… ) seeing all the happy students frolicking around happily made me more and more frustrated with my life. "F**k this sh**", I said one especially slimy day in February, "I'm going back". And so I did. I needed to take a leap of faith becasue I knew if I didn't do it now I never would and there is nothing more bitter than regret and hindsight. The final push was maybe when I was sitting in front of the children's lit bookshelf in the library and tears welled up in my eyes. I felt like: yes this is what I have to do in life, nothing else gives me this feeling.
It wasn't this easy though. There was some disturbance in the force when I tried to communicate with the uni's admittance office and to a simple (but important) yes- no question, I had at least four different answers. Also, going back to uni meant that I blew all my life's savings and even my dowry (yeah, sorry fortune-hunters :D) on my education. It's not an easy decision to make, believe me.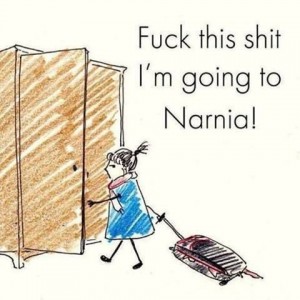 But there I was in London, the city of many faces and my eternal college crush. I'm a girl who likes challenges, and challenges I had. I had financial reserves for circa 2 months of London life so I really had to find a decently paying student job. I had some issues with the accommodation as well, I wanted to go back to my former landlady who is supernice but both of her rooms were taken. I was heart-broken because being in London is not the same without staying at Sally's, I felt like my London-magic was breaking down. Thanks to my ardent prayers and cupcake sacrifices to the guardian angel of students & writers, I was taken in by another charming lady until my old room became free in December.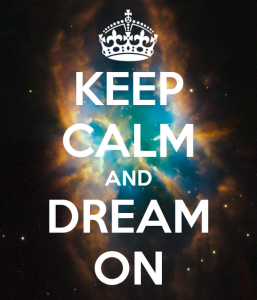 So many adventures and it was only the first day. It ended with me dragging my suitcases to campus, where the nice security guard let me leave my big suitcase in his hut and I ran off to the tea party. As I entered the room and felt the air of academics, books and potential new friends I knew I had arrived.
"But I don't want to go among mad people," Alice remarked.
"Oh, you can't help that," said the Cat: "we're all mad here. I'm mad. You're mad."
"How do you know I'm mad?" said Alice.
"You must be," said the Cat, "or you wouldn't have come here."