My answers to Kyle's amazing Nanohop Shoutout questions posed to me here:
Scribophile – Fanni Suto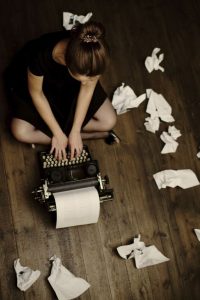 What languages do you translate?
Well, I'm best in Hungarian to English and English to Hungarian, the first being my mother tongue, the other my reading/working language since I was 17. I could do very basic stuff in French to English and German to English but nothing very serious.
Where are your favorite places to travel?
Oh my, I have a lot. London is always a good idea, although after Brexit it makes me a bit sad. I like discovering new places, this year it was Berlin, last year it was Glasgow. I enjoy sightseeing but what I find the best is to just walk around the city and drink in the atmosphere, to discover hidden little places.
(In Scribophile) Your critique karma is quite awesome! What is your critique style? How do you choose what to critique?
I've been neglecting Scribophile a bit in these past weeks because the end of the school year was a bit crazy and now it's family and the holidays but I plan to get back in full fling from January. I like critiquing because I enjoy helping people and giving them advice. I think my style is strict but kind. I make sure to always find some bits to compliment but I can get quite passionate when I find a mistake. Sometimes I do crit swaps or I choose something because I like the title or the content.
How did you come to the website name "Ink, Maps and Macarons"?
I started the blog in the summer of 2015 before I moved to France. I planned the blog to be both my writing platform and a coping mechanism to help me through the change. Although so far I mostly posted author interviews and a few moments of my life but next year I'll pay more attention to travel writing and book recommendations.
Ink stands for writing and stories.
Maps stand for travel and discovery.
Macarons are cute and colourful French sweets which represent the fact that some parts of the blog are small colourful stories about my life in France.
Thank you very much for your questions.