Reményik Sándor: Mi mindig búcsúzunk
Mondom néktek: mi mindíg búcsúzunk.
Az éjtől reggel, a nappaltól este,
A színektől, ha szürke por belepte,
A csöndtől, mikor hang zavarta fel,
A hangtól, mikor csendbe halkul el.
Minden szótól, mit kimondott a szánk,
Minden mosolytól, mely sugárzott ránk,
Minden sebtől, mely fájt és égetett,
Minden képtől, mely belénk mélyedett,
Az álmainktól, mik nem teljesültek,
A lángjainktól, mik lassan kihűltek,
A tűnő tájtól, mit vonatról láttunk,
A kemény rögtől, min megállt a lábunk.
Mert nincs napkelete kettő, ugyanaz,
Mert minden csönd más, – minden könny – vigasz,
Elfut a perc, az örök idő várja,
Lelkünk mint fehér kendő, leng utána,
Sokszor könnyünk se hull, szívünk se fáj.
Hidegen hagy az elhagyott táj, –
Hogy eltemettük: róla nem tudunk.
És mégis mondom nektek:
Valamitől mi mindíg búcsúzunk.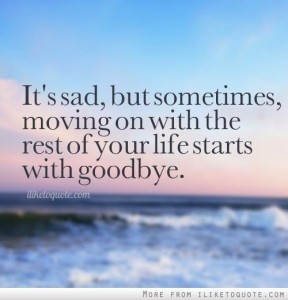 Amikor ezt olvassátok már a Ferihegyen (pardon, Liszt Ferenc Nemzetközi Repülőtéren) ülök, és várom, hogy kiírják, melyik kapuhoz kell odanyomakodnom. Nem mintha nem tudnám, hogy a szabadtéri kissé tehénkarámhoz hasonlatos tákolmányban kell majd fagyoskodnom. Na szóval, ott vagyok a reptéren, valószínűleg pálinkát iszom, mert hát sírva vigad a magyar vagy hát esetemben vigadva sír.
Ennél igazából valami sokkal meghatóbb kezdést akartam írni, de úgy látszik, nem vagyok jó búcsúlevelekben. Talán, mert ez nem is az. Az utolsó Londonban töltött hónapomban már előre azon szomorkodtam, hogy milyen rossz lett elhagyni a várost. Apukám ledorongolt, hogy miért, akkor nem leszel szomorú, amikor majd Budapestről költözöl el? De, persze. Csak a két érzés teljesen más. Londoni évem olyan volt, mint egy rövid nyári szerelem után szökni, lopni az élettől még együtt pár hónapot. Addig mindig sírtam, ha Londont láttam a tévében. Most mosolygok. Már nem szenvedek utána, az afférunk véget ért.
Budapest, Magyarország más. Szomorú vagyok igen, hogyne lennék az. Nekem szülőhazám e lángoktól ölelt kis ország, messzeringó gyerekkorom világa. Itt tudom, merre mennek, kik mennek az úton, s tudom, hogy mit jelenthet egy nyári alkonyon, a házfalakról csorgó, vöröslő fájdalom. És mégse vagyok szomorú. Mert tudom, hogy nem megyek messzire, és mert tudom, bármikor visszatérhetek. Budapestet soha nem fogom megszűnni szeretni, ugyanúgy, ahogy az ember soha nem felejti el az első szerelmét. Nem fogom megszűnni szeretni, ahogy az ember nem szereti kevésbé a szüleit attól, mert férjhez megy. Ezért nem vagyok szomorú, és most is csak azért sírok, mert én mindenen sírok, nincs ebben semmi különleges. Nem vagyok szomorú, mert bármennyire klisé is ez, ez nem egy isten véled, hanem egy viszontlátásra. Tudom, hogy bármikor visszajöhetek, ha úgy alakul. Viszont most menni kell, mert másfelé visz az élet.
Azt mondják, az otthon ott van, ahol a szíved. Az én szívem a mellkasomban van, a két tüdőlebenyem közt, nem valahol a földbe temetve. Az otthont viszem magammal, így nem veszíthetem el, és azt hiszem, békésebb helye van neki a bordáim közt, mint a mai feszültségektől tépett Európában.
Nem tudok mást mondani, ilyen lesz már csak az életem innentől fogva, egy kis szusszanás két búcsúzás között.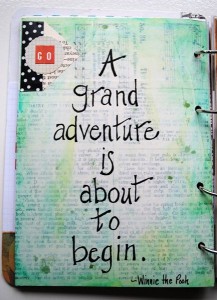 When you read this, I'll probably be sitting at Liszt Ferenc International Airport. There is no point in coming after me. You won't be let through security like in Hollywood movies and anyway, nobody turns back from an airport after having paid for the expensive plane ticket. Anyway, I'm at the airport, most probably drinking pálinka, because we, Hungarians are like this, we make merry weeping.
I wanted to write a much more touching introduction, but I don't seem to be very good in farewell letters. Maybe because it's not that. In my last month in London I was depressing in advance about leaving the city. As expected, my dad jumped on me saying: "Why, won't you be sad when you leave Hungary?" Of course, I will. But the two feelings are completely different. My year in London was like finding an old summer love again and still a few more months together from life. Before that I'd always cried when I saw London on telly. Now I smile. Our affair is over.
Budapest and Hungary are different. I am sad, yes, how could I not be? For this is my homeland, this small country in the embrace of flames, the world of my faraway childhood. Here, I know where the people go and I know what the crimson pain, dripping from the house walls might mean in the summer dusk* And I am not sad. Because I know that I don't go far and because I know I can come back anytime. I will never stop loving Budapest, the same way you can never forget your first love. I will never stop similarly as you don't cease to love your parents when you get married. That's why I'm not sad because, however big cliché it is, it is not a good bye but a see you later. I know I can return if needs be. But now I have to go because life is taking me away.
They say home is where your heart is. My heart is in my chest between my lungs and not buried in the ground somewhere. I bear my home in my heart, so I can't lose it and I believe that it's in a safer place in the cage of my ribs than in a Europe torn by conflicts.
I can't say anything else, my life will be like this from now on, a momentary peace between farewells.
*This is a quotation from one of my favourite Hungarian poets, Miklós Radnóti. We have a special connection because it was after his wife, Fanni Gyarmati, that my mother chose to name me. I bear the name of a muse J This translation is mine, but you can read the whole thing here.