Nosztalgia
"A nosztosz(νὸστος) görögül azt jelenti hazatérés – így hívták a trójai háborúból hazatérés viszontagságait megéneklő dalokat is. Az algosz(ἄλγος) pedig fájdalmat jelent, így a két szó összetétele mentén felsejlő értelmet honvágy szavunk foglalja össze leginkább. Szegény katonák fájdalmát és félelmét fokozta, hogy nem tudták: látják-e valaha újra az anyaföldet. Valószínűleg a jelenség ezen árnyalata lopta át a nosztalgia szót a köznyelvbe inkább abban az értelemben: valami elmúlt, vissza nem térő dolog után sóvárogni." (etimologia.blog.hu)
A szónak egy másik magyarázatával találkoztam egy Kazuo Ishiguro interjúban, ahol ő valahogy úgy fogalmaz, hogy a nosztalgia "visszatérés avagy hazatérés a fájdalomhoz." Szerintem mindkét definícióban van igazság, de én Ishiguroét kedvelem jobban, mert a nosztalgiát mindig egy kicsit önsanyargató, kellemesen fájdalmas érzésnek képzeltem el. A nosztalgiának különös ismertetőjele, hogy visszaálmodjuk magunkat egy olyan korba, ami a jelen pillanatból nézve letűnt aranykornak látszik. Igen ám, de legtöbbször, ha megkapargatjuk a felszínt, rájövünk, hogy akkortájt nem feltétlenül voltunk boldogok. Sőt. Egy eljövendő szebb jövőről álmodoztunk, amikor majd boldogunk lehetünk. De a boldogság valahogy mindig más idősíkon tartózkodik, mint mi.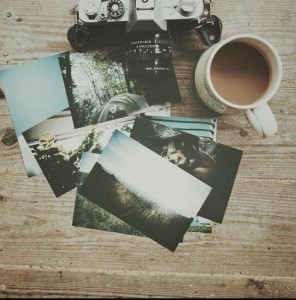 Pedig hát mik voltak a gimnáziumi évek, ha nem egy körbekerített édenkert? A kamaszkor, ahol elég volt az eufóriához, hogy az aktuális kisszerelmed rád mosolyogjon, köszönjön, vagy csak véletlenül szembe jöjjön a folyosón. Manapság meg kell egy masszívabb fizetésemelés, hogy az ember szája sarka megremegjen, és valami mosolyfélére húzódjon. A kamaszkorom az egyszerű örömök és a világfájdalmak korszaka volt. Amikor egy álló napig az asztal alatt sírtam, mert a nem annyira titkos imádottam egy másik lányt hívott el korcsolyázni. A szívem darabjait depressziós számokkal balzsamoztam biztosra vévén, hogy meghalt, de mégis remélve, hogy egyszer feltámad.
Az összes bolondság, a sötét titkok, amiről senki nem tudta, hogy tudjuk, az összekacsintások, a visszhangzó nevetések. A tanárok, akiktől féltünk, akiket szerettünk, akikbe szerelmesek voltunk, akikből azóta barátok lettek vagy azok, akik elfelejtettek minket. Azok, akiket mi sohasem felejtünk el. Talán ez az elapadhatatlan tanulásvágy és iskolanosztalgia az, ami miatt még a ballagás után is tartom a kapcsolatot sok tanárommal. Gimi végéig gyakran átjártam az általános iskolás ofőmhöz, az érettségi után hét évvel (szörnyű belegondolni is, én még mindig tizennyolc vagyok. Vagy nem?) néhány tanárommal barátsággá vált a kapcsolatunk, és két évvel a diplomaosztóm után még mindig emailezek egy-két egyetemi tanárommal, pedig ott aztán nem szokás nagy barátságokat kötni. Hogy a tanárfiliámat tovább fokozzam, mindjárt összeköltözök eggyel. (Persze nem olyannal, aki engem tanított :D)
Nem tudom, manapság milyenek az iskolák. Ösztönből meg hallomásból azt mondanám, biztos rosszabbak. Nem tudom, vannak-e még őszinte emberi kapcsolatok tanárok és diákok közt, van-e több mint futószalagos tömeggyerekgyártás, van-e olyan, hogy a gyerekek még tiszteli a tanárt, és nem csak Facebook-barátnak tartja, hanem olyan formáló erőnek, amik akár az életünket is megváltoztathatják. Nekem sok köszönnivalóm van. Ha borzasztó irodalom tanáraim lettek volna, lehet, soha nem kezdek írni, vagy nem tartok ki mellette.
Amikor a régi gimimben vagyok, mindig kicsit várom, hogy hirtelen visszacsússzak az időben, és szembejöjjön velem a régi önmagam, és egy elveszett kor. Úgy érzem, a levegő tele van ideges remegéssel, mintha minden egyszerre történne, és ha elég erősen és elég hosszan tudnék koncentrálni, hirtelen az idő anyaga elfeslene. Néha hallom a tizenöt éves énem nevetését a folyosón, de amikor odafordulok, egy idegen lány néz vissza rám.
Néha viszont a varázslat működik. Amikor a parkban ültök, és felbámultok az ablakra, amiben kisszerelmetek mindig bandázott, (kisszerelmetek, mert előbb a tiéd volt, bár te azt már rég elfelejtetted, aztán a barátnődé, aki szintén felfedezte magának) és azon merengtek, hogy milyen szépek voltak azok a régi napok, és milyen egyszerűek voltak az akkor megoldhatatlannak tűnő problémák. Pár perccel később a kisszerelmetek szembe jön a folyosón, tök ugyanolyan, mint régen, csak a haja rövidebb, a hasa viszont mintha meggyarapodott volna. Aztán hirtelen megjelenik a feje a szokott ablakban, és vigyorog ki a világra, te meg körülnézel, mert meg akarsz bizonyosodni, hogy nem csúsztál vissza 17 éves korodba. És csak nevetsz, és nevetsz, főleg, hogy kiderül, a tanárok is emlékeznek a titkos imádottjaidra, és még érdekli őket a jövőd, amiről még te sem igazán tudod, merre tart. Csak azt tudod, hogy ide többet nem térhetsz vissza, és hogy a Quimbyt idézzük, "ami egyszer volt, újra nem jön el." Ezzel nem azt mondom, hogy nem szeretem a mostani életemet, mert de. Panaszra nincs okom, megvan mindenem. De mégis, de mégis, kamaszként volt valami titkos fény és csodavárás bennem, ami mostanra elpárolgott.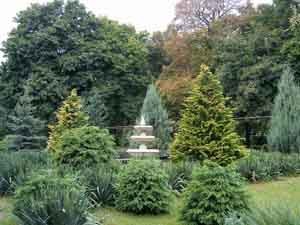 A felnőttkor az, amikor nem csak csini új ruhára, alkalmi berúgásokra, meg mindenféle kicsi biszbaszmütyürre költöd a pénzt, hanem olyan dolgokra, mint a só, vaj, vécétisztító meg lakáshitel. Ezek eddig varázslatos dolgoknak tűntek, odateremtek valami csodálatos módon, de most neked kell ezekkel is bíbelődni, mert senki más nem csinálja meg. Sütő Fanni vagyok, felnőtt. Fel kell hozzá állni, és kimondani, szembe kell nézni vele, mint az anonim alkoholisták klubjában. Még szokni kell.
Nostalgia
"Nostos in Greek means returning home – this was also the name of the songs about the dangerous journey home after the Trojan war. Algos means pain, so if we want to combine the two words it would mean something like homesickness. The pain and the fear of poor soldiers is intensified by not knowing whether they would see their homeland again. Most probably this aspect of the word "nostalgia" transferred into the vernacular, denoting the yearning after something which is gone and will never return. (etimologia.blog.hu, my translation)
I met another explanation of the word in a Kazuo Ishiguro interview, where he said something like "nostalgia was a return to pain." I think there is truth in both definitions but somehow I prefer Ishiguro's. To me, nostalgia always had a tinge of masochism and a pleasant pain. A remarkable feature of nostalgia is that we dream ourselves back to a time we see from the present as a golden age long gone. Most often, however, if we scratch the surface, we usually realise that back then we weren't always happy, we were daydreaming about a glorious future when we could finally be happy. But happiness seems to always reside in a different time and a different place than us.
But what are high school years if not the walled garden of Eden? Adolescence, when it was a straight way to euphoria if your crush smiled at you, mumbled a hello or just happened to be in the same corridor as you. Nowadays you need a massive pay rise to make your lips twist into something resembling a smile. My own adolescence was an era of simple pleasures and weltschmerz. A time when I was hiding under the dining room table for a whole day when my crush invited another girl to go ice skating. I was hiding and embalming the pieces of my heart with depressive songs, acknowledging its death but hoping for resurrection.
All the silly things, the dark secrets nobody knew you knew, the significant looks, the echoing laughter. The teachers we were afraid of, the ones we loved, the ones we had a crush on, the ones who became friends since then and the ones who forgot us and the ones we're never going to forget.
Maybe it's the unquenchable thirst for knowledge or the endless school nostalgia, but I usually keep in touch with my teachers after leaving school. I used to visit my primary school head teacher up till the end of high school, seven years after the school leaving exam (seven years, it's horrible to think about, I'm still eighteen. Or am I? ) my relationship with a few teachers evolved into friendship, and two years after my graduation I still exchange emails with some of my tutors, although university is usually not the place where you have a lot of personal contact with them. To make my teacherophilia even worse, I'm moving in with one soon (of course not with one who taught me :D)
I don't know much about schools nowadays. I don't know if there are a lot of honest human relationships between teachers and students, if there's more than a conveyor belt production of mass children, if there is such a thing as children respecting teachers. Are they more than Facebook friends? Do they make connections that can change their lives? I have a lot to thank. If I'd had horrible literature teachers, I might not have started writing at all or I might have given it up long before I got anywhere.
When I visit my old high school, I always expect to suddenly slip back in time and to see my old self and the sunken golden age. The air is full of anxious trembling as if everything was happening at the same time and I feel that if I concentrated long enough, suddenly the texture of time would disintegrate. Sometimes I hear my fifteen year old self laughing but when I look an unknown girl stares back at me.
Sometimes magic works, though. When you're sitting in the park, staring at the window where your crush would always turn up (and this is "you plural" now, because he was first your crush although you'd already forgotten that and then your friend discovered him for herself) and you ponder how nice the old days were and how simple the unsolvable problems used to be. Then you unexpectedly meet the ex-crush on the corridor, he's so much like you remember him, although his hair is shorter and his belly is rounder. Then his head pops up in the window and you look around wondering if you had slipped back to the time when you were seventeen. And you just laugh and laugh, especially when it turns out that the teachers also remember your secret crushed and that they are interested in your future although sometimes you yourself have no idea where you're going. You only know that you can never return here and the past will always remain the past. I'm not saying that I don't like my current life because I do. I don't have anything to complain about, I have everything I need. But still, but still, there was some secret light and miracle waiting in me that has evaporated by now.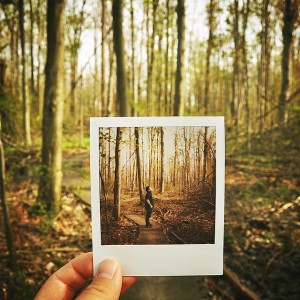 Adulthood is when you don't only spend money on flashy clothes, occasional drunkenness and all the little things but also things like salt, butter, toilet cleaner and mortgage. These always seemed somewhat magical to you that got sorted by miracle or house elves but now there is nobody else to take care of them, it's your task now. I am Fanni Sütő and I am an adult. I have to stand up and say it out loud, face it, like at Alcoholics Anonymus. It just takes time getting used it.
"Thinking back, thinking of you
Summertime think it was June
Yeah think it was June
Laying back, head on the grass
Chewing gum having some laughs
Yeah having some laughs."