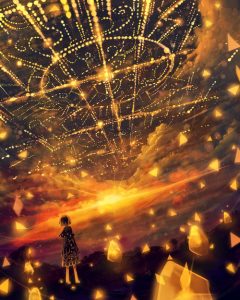 I decided to make a little catalogue of all my beloved Works In Progress just so that you can follow what I am up to, also in the vain hope to motivate myself to finish some of them. They are in the order of when I started to write them and with time they would all have their little pages. These are the English language ones, I have a few Hungarian ones in the works as well.
The World in Between (YA, fantasy), 2013
It's for you if you like: Alice in Wonderland, lighthouses, Shakespeare
"It is the magic of the Limbo. This is the place where important things are found and even more important things get lost."
Londemonium, Otherworlds- trilogy 1, (urban fantasy), 2013
It's for you if you like: Neil Gaiman, Dr. Who, Supernatural, Buffy, London, Florence & the Machine. (Also, if you like all these things, write to me, you're probably my new best friend 😀 )
Mona, the orphan of Europe (working title) (YA, urban fantasy, alternative history), 2014
It's for you if you like: travelling, kick ass princesses, American Gods, Andrew Garfield, mythology, Ingrid Michaelson
Glasgow, my love ( New Adult, multiple ended love story), 2014
It's for you if you like: poetry, David Tennant, Tom Hiddleston, Glasgow, Scotland, coffee houses, endless possibilities, Biffy Clyro
Dreamless (Steampunk), 2016
It's for you if you like: Victorian era, steampunk aesthetics, Dr. Jekyll & Mr. Hyde, Jack, the Ripper, Penny Dreadful, tarot cards, Tom Holland, Neil Gaiman.
Life on Mars (science fiction, dystopia), 2018
It's for you if you are completely disenchanted by the state of world politics and you like David Bowie's songs, the Scarlet Letter, plant, Ray Bradbury
MG story sans titre, (humour, adventure, science fiction) 2019
It's for you if you: firmly believe that kids can sometimes be cleverer than adults, if you are a rebel, if you like school stories and a diverse cast.