The story is coming along nicely, which honestly surprises even me, so I decided to reward myself with some fleeting fun. Although I wrote a bit about the characters here and I even sharted some of the songs, I felt like doing another music-related post because listening to the playlist really helps me a lot to get into the mood of the story.
Soere is a little playlist with a song chosen for each character with a little explanation. Before we begin, I need to thank my wonderful friend Roberta, for beta-reading the story and acting as an all-around cheerleader/sword of fire encouraging me to write. Check out her blog here!
Alistair: Coin – Talk too much
Alistair is such a sweet and youthfully innocent boy. The kind you cross on the street and what to take home and adopt him. Or at least feed him.
It was a real boost to the novel when I found Tom Holland for his role in the autumn. I had some false starts, notably with Daniel Sharman (I've found him a role in another novel recently), but Tom brought a lot of life into Alistair's character.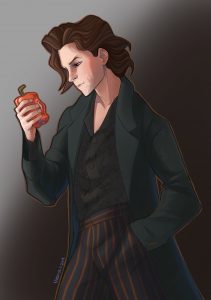 Frances: Kesha – Straight White Rich Man
Taylor Swift's The Man was a runner up, but Kesha's song has a cabaret vibe that fits Frances perfectly. She also makes her money from the desires of straight, white rich man, so seemed like a good choice.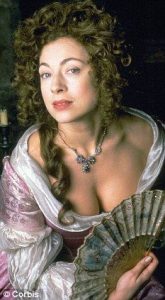 Nail: Gary Wright – Dreamweaver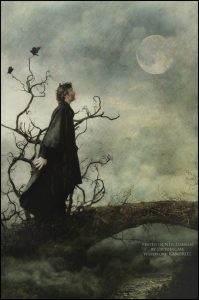 Again a choice based on occupation. Could have picked Enter Sandman by Metallica, but the truth is that behind the dark, brooding appearance Nail is a big softie, so Dreamweaver it is.
https://www.youtube.com/watch?v=CD-E-LDc384
Vambery: Imelda May- Big Bad Handsome Man
Here is the tea about me: almost in every longer story I write a male character just because "He's the kind of guy that does it for me." At the moment when Dreamless was conceived it was Tom Hiddleston with a Crimson Peak aesthetic. I just need my little crush in the story because part of my magic comes from transforming crush-power into creativity. 😀
But I came to the point in Dreamless when Vambery really starts doing things, and oh boy, is he big, bad and handsome…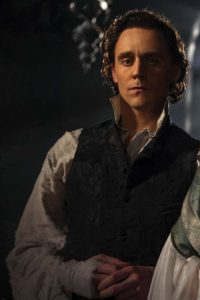 Lady Jacqueline: Ava Max – Sweet but psycho
Y'all don't know who she is, but the song describes her perfectly. Nough said.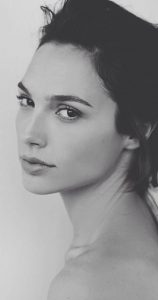 Alistair – Frances – Nail: 21 pilots – Heathens
I've realised that besides crushes what I want in my novel is friends. I hope I managed to right the bond between this three as strong and touching as I intended to.
https://www.youtube.com/watch?v=UprcpdwuwCg
The Midnight Murderer: Michael Jackson – Smooth Criminal
This song gave a little extra to the story that makes me very happy every time I think of it. The Midnight Murderer kills the friend of one of the Butterflies working in Frances's brothel. I named the victim Annie inspired by the songs refrain "Annie are you okay?" just to find out that there was an Annie among the victim of Jack, the Ripper, who partly inspired the Midnight Murderer. (I've just gone to Wikipedia to see if this was the reason why Michael Jackson called the victim Annie. But nope, it was named after this dummy used in CPR training. One learns something new every day.)
https://www.youtube.com/watch?v=WxEUCd3Ko5g
That's all 🙂 If you want to listen to my whole Spotify list you can find it here: