The name Créteil probably doesn't say anything to you unless you live there. It's a south-eastern suburb of Paris that I had only known myself because it's the centre of the "academie" where I used to teach – and honestly I could have done without the experience. (But that's a story for another day.)
I never thought I'd end up here, what's more fall in love with the place.
The scariest part about leaving my marriage was admitting that this was the best (and only way) for me to continue my life. It was extremely painful, but I was in a lot of pain already and I knew this was the step I needed to take to at least have see the end of pain. Once I moved out of our flat, I felt fresh air. I could breathe again.
But under the sweet taste of freedom, fear came lurking. Most of you are probably lucky enough not to know how renting in France works (although I imagine it's not a walk in a park anywhere.) Here there are laws to protect you (but I guess mostly the landlord really) and you cannot legally have a flat where the rent costs more than 30% of your salary. Now I have months where my salary is great (for a teacher) and others when it is just enough. That's clearly not good enough for landlords.
At one of the anxiety-filled nights I looked at flat offers and realised that I could probably only afford an underground hole somewhere in the middle of nowhere. It was a rather depressing prospect. I had had a friend tell me that she would want to move in with me because she was living alone, but in the beginning I had a little doubt that she said it to be nice and something would happen to throw a wrench in our plan.
Thanks heavens it wasn't the case.
We spent Valentine's Day – Galentine's Day together watching Never Have I, eating Japanese takeaway and making a wish list of things we would want from our new flat. We even went a bit wild with things like a bathtub and a balcony. We also tried to look at things which weren't too far from Paris. I'm telling you all this because I still think of it as a smaller miracle. That night I was listening to "the lakes" by Taylor Swift while having a bath and emerged from the bathtub thinking "When all this is over, I need to go to the Lake District once. I think seeing water would do me good." The only thing I was going to miss from my old flat was the riverside where I took my lonely inspirational walks.
When I entered the living room, my friend told me "I've found a new flat. It's a bit far, but it's next to a lake." I felt it was a sign.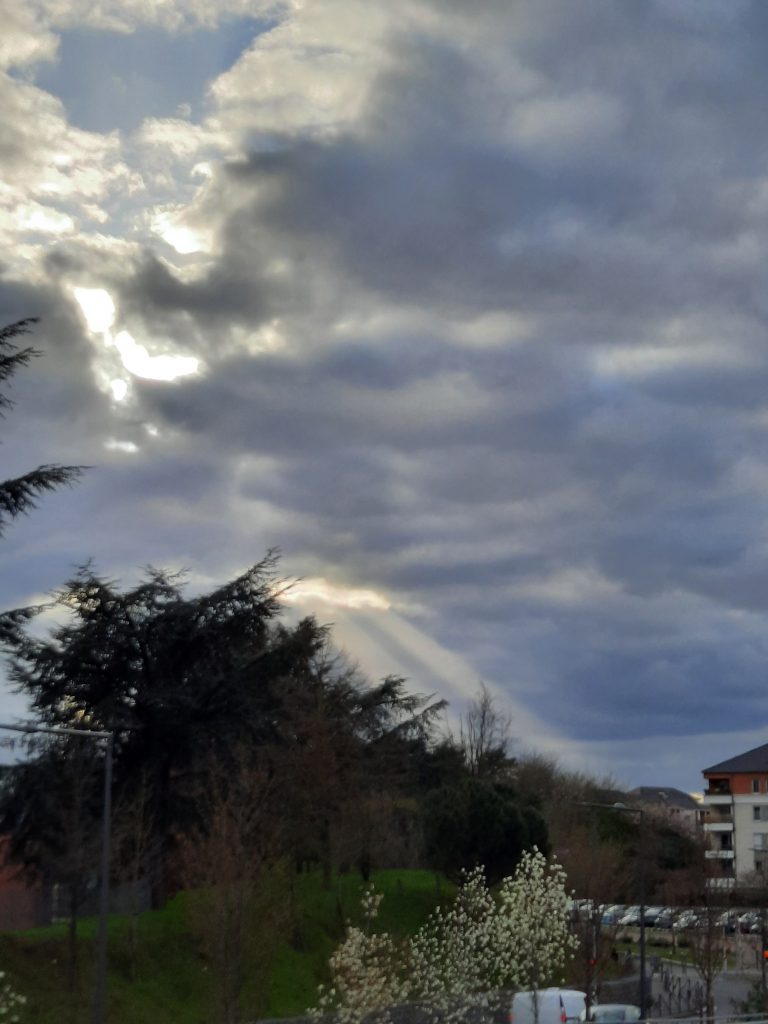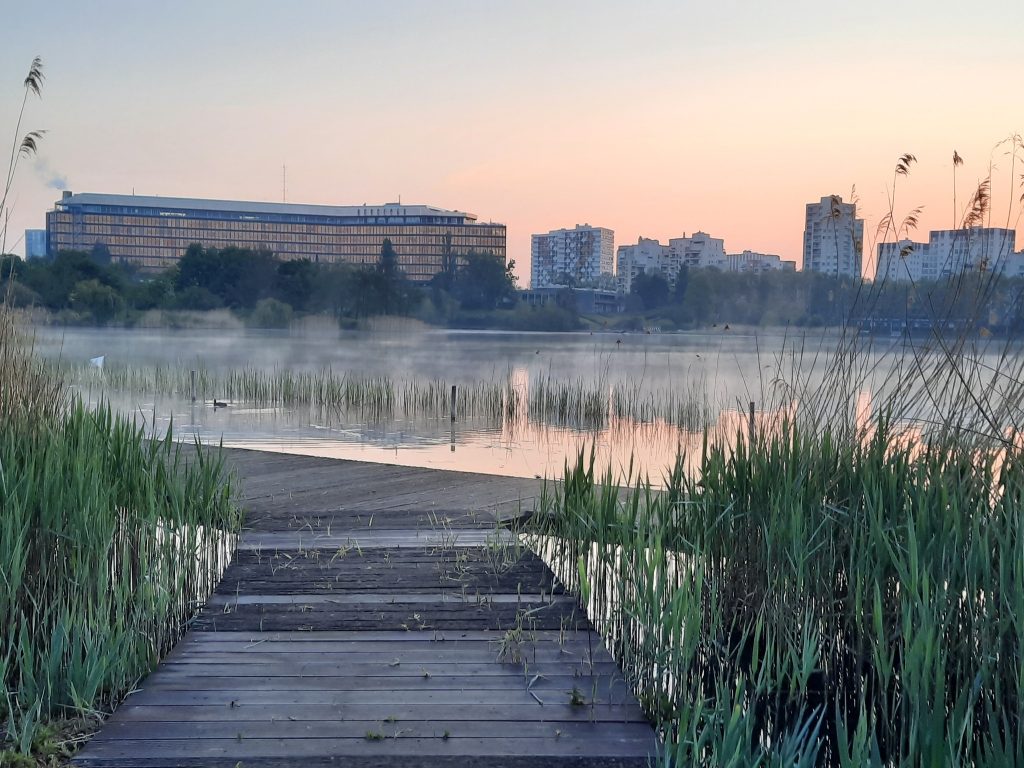 We went visiting a week later. Already I had a very good feeling when we got off the métro and when I saw that our building has a fountain in front of it and it was literally across the lake I thought "This flat has to be extremely ugly and problematic for me not to want it."
It was just as attractive on the inside as on the outside. So we moved in in March – it had been a year recently.
The lake has become a part of my life – I even jokingly call it my boyfriend, it's beautiful and more importantly it's always there for me. Walking or running at its shore is my daily dose of beauty. There are colonies of rabbits living in the bushes I can meet when I run in the evening or on overcast days and the light on the water paints colours I have never seen elsewhere. The lake's presence seeped into my creative process, I think just the fact that I know it's there makes me more inspired.
I decided to move Nathan from MOPW next to the lake as well. It reassures me to imagine that he too runs around the lake that I could even meet him. (He has already met my flatmate and her dog in the story.) It just makes it so much easier to make up a story when its foundation is in my reality.
I have another new story brewing in the back of my head: Ophelie goes to hell – I imagine it as a graphic novel, so I either need to find a graphic artist who would want to collaborate with me, or learn to draw 😀 This story is also set in Créteil although a bit further away from my flat, in the buildings called Choux (cabbages.)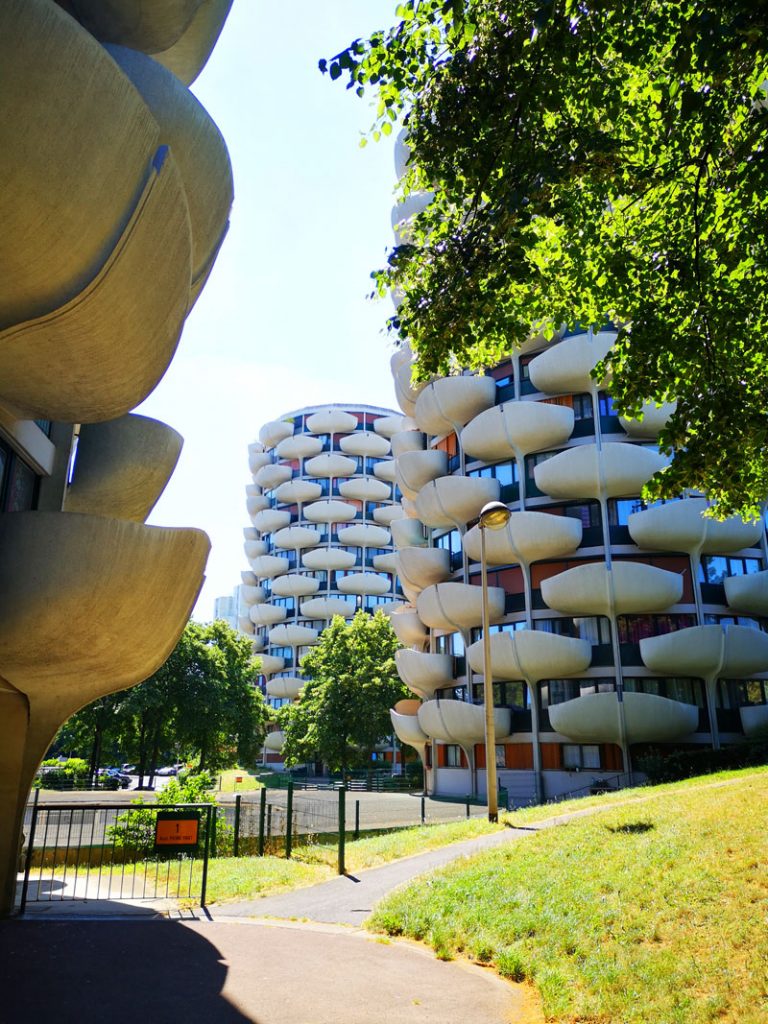 In my head the petals are white and pink like that of a waterlily. I imagine this story in Saga-like bright colours. Ophelie is a story of girls moving in together after their lives are turned upside down. It's a slice of life story of a fun flat share – but also they are mythical creatures. Maddy has lost someone dear to her heart and Ophelie, the musician and their chaotic sometimes flatmate Ilona decides to go down to the Underworld to break them out.
Finally, I have a third story that heavily features a lake, my real first English novel (I consider Londemonium my first even though this one came before – it just never grew past a few scenes.) It's called The World-In-between (Pinterest board here) and it talks about a girl and a boy who come from two different worlds and meet in the Limbo in the middle. I have scenes and locations, the plot itself has been on the really slow burner in my head. I know one element though. You might have come across folk tales in which the evil witch (or other villain) is chasing the protagonist couple and they change shapes to trick her. One of the shapes is a lake and a swan swimming on it, so I want to boy to be turned into a lake but then the girl forgets about him. (Then of course eventually she remembers…)