Fairy Tale Tabloid
Young Woman saved by the power of love
Fairy-wood inhabitant Snow White was saved from the claws of death by the miraculous appearance of her long forgotten boyfriend,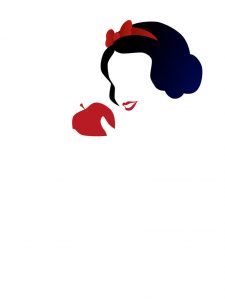 Prince Charming.
Bring me to life
 "I was frightened to death." said Snow, 19 year-old housekeeper. "Well, actually I was dead. I mean almost, I was on the verge of life and death. I was already nearing the light at the end of the tunnel, when suddenly I felt a soft, sweet pressure on my hips… khm…I mean on my lips and… there he was!"
The Return of the Prince
"I was Snow's first love and now I've just saved her life. It is like the Hand of Fate, isn't it?" added her boyfriend Prince, 21-year old local hero and male beauty contest winner.  "We used to date in high school and it was a flaming love. Later I went to university, then to the Emerald City with Erasmus and unfortunately the long distance relationship didn't work…You know what happens in Erasmus, stays in Erasmus… Yesterday when I was riding through the forest and saw her under the glass, I felt the old passion for her again! I thought she was having a beauty treatment, tanning bed or some new wellness thingy… Then there came this little chap saying she was dead. I couldn't believe it. I had to give her at least one last kiss. I remembered that she used to use a cherry flavoured lipstick, and she still did. Oh what a woman! The bottom line is: I kissed her, I saved her, and we are getting married."
Ugly truth or ugly jealous dwarf?
 "Don't believe one single world that these love birds twitter" grumbled Grumpy. "That guy, he just arrived, saw OUR Snow White, and jumped at her innocent body like a hungry animal… I can understand that he missed female company a lot, but still it was highly improper… Take us as an example. We are men also, and though women in this part of the country are quite rare, we never bothered Snow with our beastly desires. My humble opinion is that Mr. Prince here wasn't as much moved by the power of love, but the power of lust! They're getting married, so it doesn't really matter, I just wanted you to know the ugly truth about these chaste, moralist princes.
Notre Dame Wedding
The couple didn't make any further comments on the case because they were busy kissing. However, we managed to obtain the information that the wedding would be held in Notre Dame's chapel next weekend. The best man will be John Smith, the bridesmaids Pocahontas and Sleeping Beauty. We will do our best to get in the ceremony and bring the freshest and crispiest news to our readers.
I wrote this little sketch for a university course hm almost ten years ago. (Oh god, how time flies, it's disgusting!) The exercise was to write an article tabloid style and I, how surprising, chose a fairy tale.
This story is for the Storytime Blog Hop, hosted by lovely Juneta Key.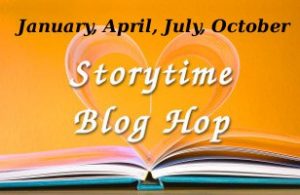 You can read the stories by the other participants here:
Snow White Tabloid Style, by Fannie Suto
Starving Artist, by Samantha Bryant
The Halloween Dance, by Barbara Lund
The Ghost In My Yard, by Elizabeth McCleary
Her Majesty, by Katharina Gerlach
Chris Bridges Posting Storytime Blog Hop. Give her shout out and say Hello!
Black Moon, by Lauren M. Catherine
Poe's Heart, by J. Q. Rose
Hanks A Lot, by Joe Bouchard
In The Gray Lake, by Karen Lynn
The Right Honorable Brotherhood of Spirits, Poltergeists and Ghosts, by Vanessa Wells
Life of a Pumpkin, by Bill Bush
Why Should I?, by Gina Fabio
Reaper, by Juneta Key