Do you plan on using an illustrator? What sort of artist do you imagine would be best for your story?
I love cross-art projects. I've been working with an illustrator, for example he designed the cover for my bilingual short story collection and I wrote him poems for one of his artistic projects. I also had some of my short stories published on The Story Shack where you're paired up with an illustrator. I really enjoyed that. I think I'd be best matched with an illustrator who is a bit dreamy, dark and Gothic in the vein of Dave McKean or Chris Riddell. I'm not too picky though, I'm happy to work with anybody nice. So if there is an illustrator out there reading this who would be interested in working on a project together, please get in touch, I'd be very happy to hear from you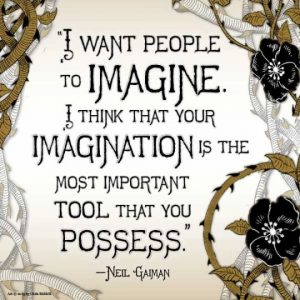 Do you think that the cover plays an important part in the buying process?
Yes. Although we all know the saying "Don't judge a book by its cover," I think the aesthetics still matter a lot. If you wander into a bookshop with no special book in mind, you will reach for the book that catches your eye. It's sad but true. So I hope one day when my novel is ready to become a book, it will have a nice cover.
For the rest of the interview, please visit Cherish's blog: