Today my guest is Heather Hayden, the author of Augment, a YA science-fiction story. We talk about Between Heroes and Villains, the second JL anthology and Heather's writing.
1. Who do you think are more interesting: heroes or villains?
It depends on the hero or villain. I prefer protagonists who aren't black and white, so the "pure hero" or "pure villain" archetypes aren't interesting to me. I explore that a bit in my hero story—the heroine saves a man without knowing who he is and then must decide what she will do.
2. I know they say don't judge a book by its cover, but Between Heroes and Villains has an amazing cover and so does your previous anthology. Could you tell us a bit more about the process: do you give them a detailed description, is it a collaboration, or do you trust them to do whatever they see best?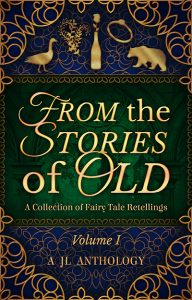 For the first anthology, we gave our cover designer (Louis Rakovich of Indigo Forest Designs) a color theme, several examples of covers we liked, and a list of different elements he could incorporate into the cover (all of which he requests for a cover design.) He came back a few weeks later with a cover that absolutely blew us away.
For Between Heroes and Villains, he performed amazing work again—this time with only a title, some elements to consider including on the cover, and the directions: "We'd like it to fit the general theme of the first anthology but with a superhero-y feel."
In other words, when it comes to cover design, Louis is a hero in his own right.
3. What makes a good villain? And a good hero? Who is your favourite literary / movie villain?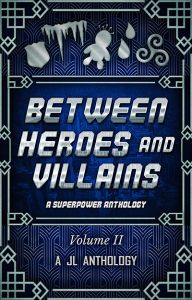 A good villain has clear motivations and goals that are more gray than black. A good hero has clear motivations and goals that are more gray than white. Basically—they should be human, even if their choices cause them to take a darker or lighter path. My favorite literary and movie villain is Loki, from Norse mythology.
4. Tell us a bit about the stories in the anthology. What do they have in common?
All of the stories seek to answer the same question, "What is the difference between a hero and a villain?" but they go about this in very unique ways. There's a detective who chases after gifted villains, a lovesick henchman who blindly follows his master's orders, a sidekick who wearily faces her childhood nemesis yet again… And, of course, my heroine—a young woman who saves a drowning man and finds herself in danger as a result.
5. Tell us a bit about your story in particular. What inspired it?
I have an affinity for water (my zodiac's Cancer), so I wanted to create a hero who had water-related superpowers. I also wanted to show that heroes can be heroes even when their superpowers seem small—in Rosemary's case, she can breathe underwater. Not really supervillain-defeating material, right? From those small seeds of ideas grew Rosemary's story.
6. What can you tell about your main character's greatest weakness? (Do they have any?)
Rosemary relies on herself a lot because of a recent betrayal and her parents' impending divorce. I'm planning to force her to face the truth that she can't always do things alone in the follow-up novel (not yet written, but in the planning stages.)
7. In your short story, are there dangers your characters face that you couldn't handle yourself? How would you respond instead?
I don't want to get too spoilery, but there is a fight toward the end between Rosemary and a bad guy that I wouldn't be able to handle because I don't have her superpowers. Given that she's fighting this battle alone, I would probably respond by giving in and hoping I don't die.
8. Now a bit about your writing in general: When you get a writing idea, what is the first thing you do with it?
Write it down, so I don't forget. Then, depending on where I am project-wise, I might start writing it or I might set it aside for a time when I can focus on it.
9. Have you ever intentionally tried to make your readers cry?
Nope, never done this intentionally. It's happened unintentionally, though.
10. Do you have a favourite word? Why do you like it?
I love words in general, but I recently (re)learned the word "bibliophagist"—basically a fancy word for "bookworm". I really want a shirt with that word now.
You can get yourself a copy of Between Heroes and Villains : https://www.amazon.com/dp/B072182MTB/
Blurb:
What is the difference between a hero and a villain?
A hero should always use their power for good: a detective devotes his life to chasing gifted villains; a girl uses her frost powers to rescue her father; a weary sidekick faces her childhood nemesis; and a young man must protect his loved ones against a tyrannical authority.
But having unique gifts means facing tough decisions: a doctor must choose between saving his reputation or his patient; a young woman saves a drowning man and finds herself in danger as a result; a student discovers the consequences of choice; and a wannabe hero takes on a supervillain hoping she'll be invited to the hero's league.
And the line between good and evil is oftentimes blurred: a self-made hero crosses that line to save the world; a lovesick henchman blindly follows his master's orders; a mentor attempts to prevent a pupil from being drawn to villainy; a superpowered military team questions their orders despite the inevitable consequences.
Follow these men and women as they set out to save themselves, and the world, from the great evils around them.
Author Bio: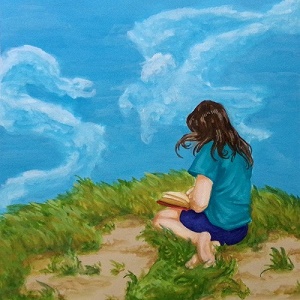 Though a part-time editor by day, Heather Hayden's not-so-secret identity is that of a writer—at night she pours heart and soul into science fiction and fantasy novels. In March 2015 she published her first novella, Augment, a YA science fiction story filled with excitement, danger, and the strength of friendship. She immediately began work on its sequel, Upgrade, which continues the adventures of Viki, a girl who loves to run, and her friend Halle, an AI. You can follow Heather's writing adventures on her blog or on Twitter or Facebook.
KODAK Digital Still Camera