Can you present yourself in three sentences?
Sam: I am a musician based in New York City. My musical background is in classical and jazz performance, but for the past few years, I've been developing my skills as a singer, producer, and songwriter. Most of my musical influences are K-pop, indie, and modern R&B artists.
Eszter:I'm a Budapest-based music producer, vocalist, and pianist releasing songs under the name Girl in the mirror. I have some classical musical background too, but I started to produce electronic music 3 years ago. When I'm not working on my musical projects, I have this nice home office worker life and I translate scientific texts.
What does making music mean to you?
Sam: Making music is a passion. Without the creative drive and yearning for creation, music-making doesn't feel as fulfilling. It's one of the greatest forms of emotional self-expression.
Eszter:I know this sounds strange but I'm kind of a music addict, and music is something like a drug that makes me feel good and absorbed in the situation, even if it's playing an instrument or producing something on my laptop. It makes me feel creative after a long workday since creating new things always excites me. I often feel this flow that Csikszentmihalyi described in his psychological writings.
Where did you two get to know each other?
Sam: I got to know Alisa through Twitter. We had several mutual songwriting friends so it was only a matter of time until we collaborated together.
Eszter: This is a nice way of describing it. I think we somehow became a part of the same online musical scene and I got to know a lot of people thanks to this community. As I remember, we first started to message each other when John wanted to organize an online collaboration called Dreamflakes. We started a song that is yet to be finished. I'm very happy that Sam agreed to sing on "Silence Can't Beat Us"when I asked him to participate.
Is this your first co-operation? What gave you the idea for this song?
Sam: Nope! Alisa and I have worked on another song titled "Neighborhood Puppy." In our most recent release "Silence Can't Beat Us," we wanted to create a more dramatic, emotionally serious piece of music.
Eszter:I was the one who came up with the song idea this time. I made the instrumental around last November. Originally it started out as some practice for EDM trap stuff, but it became a fully produced track in a few days.As Sam speaks Korean as well, I first reached out to him to make an English and Korean bilingual song, but somehow, we made an English and Hungarian song instead. I haven't heard anything like that before. I'm very interested in what the audience will think of it.I really like this song and I feel like this is one of my best work so far. Also, I learned a lot about vocal mixing while working on it. I have made easier mixes in the past but recently I started to like how EDM songs are being mixed word by word, sometimes cutting out a word and applying different effects on them, and therefore emphasizing the meaning. Like when Sam sings "Echoing into the dark", I cut the word "dark" and added a different mixing chain on it, using more saturation than the rest of the sentence.
Does the song have any special meaning or message for you?
Sam: To me, this song represents a release of pent-up negative energy. Everyone has intrusive thoughts that they need to express, fix, and come to terms with. This song is a reflection of how I feel about that.
Eszter:I recently read an article about how Millennials became a burnout generation. I feel like this is represented in similar songs, most of the time unconsciously. For example, listen to the songs of Layto, Neoni, grandson or TeZaTalks. I express a variety of feelings through my music, but I noticed that this mindset is something global and a recent issue that many are depicting in music. So, from where I stand, this song is a representation of this theory. When I wrote the line "We stand up and sing to the world", I was thinking about how we all have negative thoughts but we still have to keep going and live the best life that we possibly can since we cannot let ourselves binded by the past and negative memories.
What was the most challenging part of working with another artist? What was the best part?
Sam: It was challenging to make sure all of my lines were as perfect as they could be. I'm a perfectionist, so I really hyper-fixated on my intonation, pronunciation, and vocal timbre. The best part of working with Alisa on this song is that I would have never written over this genre of music if it were not for her. It really stretched my abilities as a musical artist.
Eszter: I feel like there were literally no challenges in working together with Sam. He knows how to work with others, communicates everything well, he sang very well, he labeled his files perfectly, so everything was very smooth. I was just a bit scared about showing Sam my mixing ideas because I feel like vocalists don't always like too many effects.However, I'm always very brave about editing my own voice and creating vocal chops because I feel like editing something new from existing materials have a certain beauty. But he said he liked what he heard so it was okay. Also, I think I can work well with people who received classical music education as me since we basically speak the same musical language. Sometimes people who are self-taught use different terms for something and it takes me some time to understand what they mean.
Did working together remotely pose any challenges?
Sam: Remote work will always have its own challenges. The biggest challenge for me is time management and organization. I'm so glad that Alisa has been kind and understanding of my busy schedule.
Eszter:I feel like we are both used to working remotely with others and therefore I felt working together was a very smooth process. Sometimes it's even easier to work like this because everybody can work on a song whenever it's suitable for them. In my opinion, working together in real life usually helps to understand the other person better and develop a better workflow, but it's not necessary for making a song.
Do you plan any future projects together?
Sam: Of course! Alisa and I will always be in contact with each other about future collaborations. There might already be something in the making.
Eszter:It would be nice to work with Sam again! I have a lot of plans.I hope we can show you something happier next time though.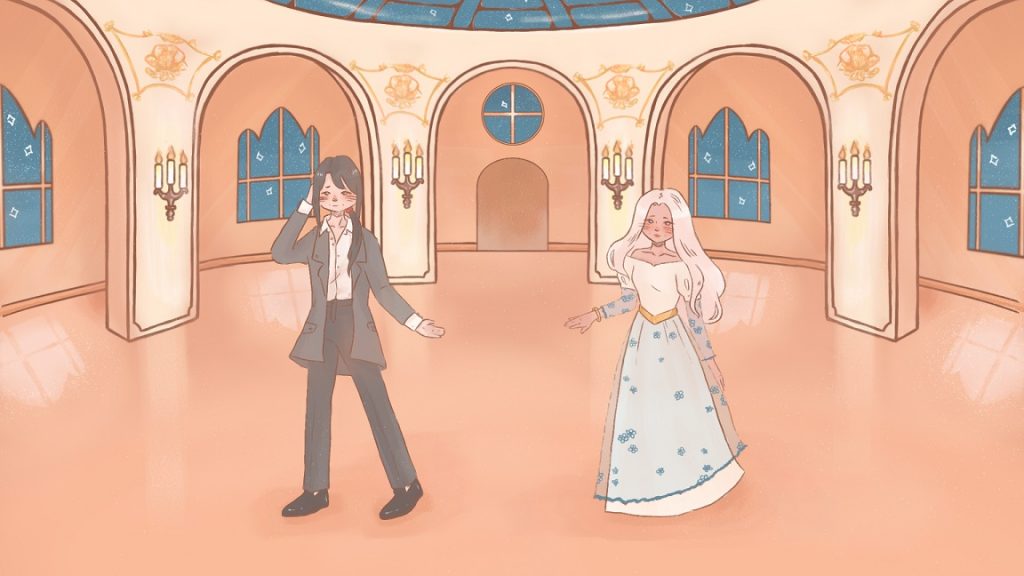 Samk links:
Spotify: https://open.spotify.com/artist/4EmeBrFKKrrY1XyP51hN5W?si=UzWJzqd9RceQL61Omgmmgw
SoundCloud: https://soundcloud.com/kimsaesol
Instagram: https://www.instagram.com/kimsaesol/
Twitter: https://twitter.com/kimsaesol
YouTube: https://www.youtube.com/channel/UC2BhdLNrZ1b7No9OR1Yc7pg
Girl in the mirror links:
SoundCloud: https://soundcloud.com/musicbyalisa
Spotify: https://open.spotify.com/artist/2mQTU8dOo4PEJF1stERHUe?si=cgpp_dqlTx6eK4fNrZvC8g
Instagram: https://www.instagram.com/its_aliz/
Twitter: https://twitter.com/its_aliz
Facebook: https://www.facebook.com/musicbyalisa