Here is the next article as part of the #Authortoolboxbloghop organised by author Raimey Gallant.
The #AuthorToolboxBlogHop is a monthly event on the topic of resources and learning for authors. Feel free to hop around to the various blogs and see what you learn! The rules and sign-up form are below the list of hop participants. All authors at all stages of their careers are welcome to join.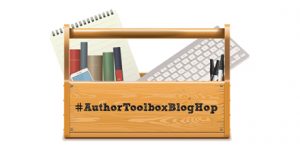 A longer version of this article was originally written as a guest post for the blog of Publishdrive. You can read it here. I also menion blog hops in the long version and #authortoolboxbloghop is one of them! Publishdrive is a company helping authorpreneurs publish and distribute their books so that might also be interesting for some of you.
The importance of an earnest beta reader
Being a writer is no easy feat, especially if one chooses the path of self-publishing where, to misquote a classic, with great freedom comes great responsibility.
One has to oversee every step of the production and one has to to be in control all the time. This, however, doesn't mean that you have to be alone. Quite the contrary,  you should have a team of professionals around you who can assist you whenever you need them. Today I am going to tell you about the importance of beta readers /critique partners and give you some ideas about where to find them.
Betas and cps: who are they?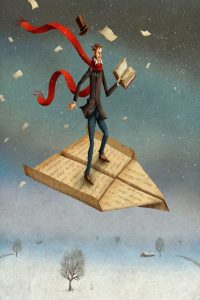 You finished your novel yesterday and you're already planning to publish it tomorrow? I would strongly advise against it. After you let it rest for a few weeks, give it another read with a fresh eye and edit it like there's no tomorrow. You'll probably find a few typos, unnecessary digressions and things to rewrite completely. When you are more or less happy with the result, it's time to ask for a second opinion.
Critique partners are usually other writers who look at your story with the eye of a writer, trying to help you fill in plot holes, make your characters more believable and also to spot grammar mistakes. Very often you exchange stories and you can even form a long lasting partnership.
I started writing about five years ago, that's also when I found my two long lasting critique partners who have helped me along my writer's journey ever since.
The advantages of long term partners is that you know each other's strength and weaknesses, so you know what to look  out for; you know each other's working methods and you can even become close friends.
The disadvantages are roughly the same: sometimes you know the writing of the other almost  as well as your own and it makes it difficult to remain impartial and spot mistakes.
That is why I'd suggest having a few occasional cps beside your trusty old ones.
A good place to look is Scribophile, a website aimed at writers where you can upload your stories and get some useful criticism. The system works well because to upload your story, you have to earn "karma points" by reading the writings of others, this way it encourages interaction and gives everybody a chance to read and be read.
Signing up is free, but you can only upload a limited amount of works, so it's really worth checking out the premium option. It is also a great place to find like minded writers with whom you can later exchange stories. Being a member helped me both with my writing and with networking in the writing community. If you want to know more about critique partners, I suggest reading this very informative article on Bridgid Gallagher's blog.
Betas or beta readers can also be writers themselves, but as the name suggests the focus is more on the reading aspect. They can tell you how they found the story on the global level, if they liked the characters, figured out the mystery etc. You can ask friends or even family members to read your story, but it is the best to find someone who can give an objective and unbiased opinion. It is also advisable to try to find readers who with diverse backgrounds, different age groups, genders, occupations to be able to have a varied input on your work.
If you write about characters with markedly different background than yours, you might also want to consider consulting some Sensitivity readers who would help you avoid unwittingly hurting someone. You can find out more about sensitive readers on the Writing in the Margins website.
My previous post in this blog hop:
Find my August #Authortoolboxblog hop post here.
Find my September #Authortoolboxbloghop post here.
Find my October #Authortoolboxbloghop post here.
Find my January #Authortoolboxbloghop post here.